Huawei Honor Bypass Google Account Verification FRP lock. Honor 9 Lite China Huawei LLD-AL10 4GB+64GB Mobile Phone unlock FRP account lock via MRT tool UMT and Miracle Box 2018 solution done success. This solution is working on Huawei Mate 10, 9, 8 & Huawei P10, P10 Lite, P10 Plus, P9, 8 FRP bypass also can be removed without MRT Tool, UMT, Miracle box.
Huawei honor Bypass Google Account Verification FRP lock
Honor 9 lite FRP Require tool
Step by Step Huawei honor FRP unlock solution
Before starting this video we have to restart our device and turn it all while on the lock on the screen used two finger keep pressing both fingers on the screen until you see our Talkback setting turn on.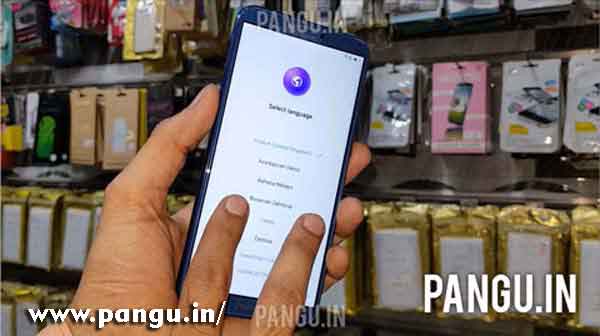 When the Talkback setting turns on create L gesture on the display it will pop up a list menu on the screen now select Talkback setting. If you don't find talkback option on your device then you will have to follow the miracle box you UMT or MRT tool to unlock frp.
When you enter in the Talkback setting you have to select help and feedback in the bottom of the settings list.
You will find help topics on the screen now click get started it will be on the top of the list it will open a topic related to getting you started along with YouTube video.
Click on YouTube video and try to share this video you will find Facebook Twitter and Gmail Google plus I can and next I khana 3.menu now click on 3 dots menu you will be able to open YouTube application click on share button via YouTube application. You have to click many time when you will see that setting button just clicks on 3 dot menu.
Open Gmail application
After clicking on share button from YouTube videos, you will get sharing option you have to select Gmail application to share this video.
No enter any Yahoo, Hotmail, outlook, live, Microsoft account after inserting your account and password Just click on that me to Gmail.
After open, your email account clicks on file attachments you have to attach Pangu FRP login tool.
Download Google account manager 8.0 and Pangu FRP account tool
You can download this application from your another device you can your computer to download but require file open chrome browser and open google search Injun and type Google account manager for marshmallow. Download Google account manager 6.0.1.
Step 9 FRP unlock Huawei P9 Lite L21And you have to download another application which is tango FRF login account tool.
Best bot application into the memory card and insert the memory card into Honor light 9.
Open file explorer to install FRP tool
After attaching the file in attachment click on 3 dot menu on the top on the screen select setting When a popup appears.
Step 12 Huawei 9 Lite ALD-10 8.0 Frp Done In Mrt Dongel
Now click on manage account.
When you click on manage account it will ask you to open settings and select left side setting Icon.
Step 14 LLD-AL10 Frp Remove New
Now after reaching on the setting find a storage option fourth option or fight item from the bottom. Open storage option.
After open storage option you will find storage clear button on the below screen click on the storage clean button.
Step 16 Huawei P9 Lite L21 Huawei
After you click on storage clean button it will calculate the cleaning space in your device after is 10 complete click on the memory card I can on the top of the screen and decide the setting icon.
Step 17 Bypass Google Account Huawei P10, P10 Plus
After of click on the memory card I can it will bring you in the file Explorer go to memory card and find your downloaded application in your memory card and install Google account manager first in your device.
Step 18 Huawei Unlocking the FRP Protection
Install Pangu Account login tool
after installation of Google account manager installs Pangu FRP account login tool located on memory card which we have download from pangu.in.
Remove forgotten google account insert new one.
After installing Pangu FRP account login tool do not close it just click on the open button it will allow you to enter a new Gmail account in your device to enter new Gmail account in honor nine light just click on 3 dot menu on the top and click on brows sign in.
Insert a new Gmail account and password here it must not be in your previous email account and password which you have forgotten. How are you can you create a new Gmail account and insert data newly created account in your device.when you forget in next time it will ask you the newly created account. Finally, you have to restart your device.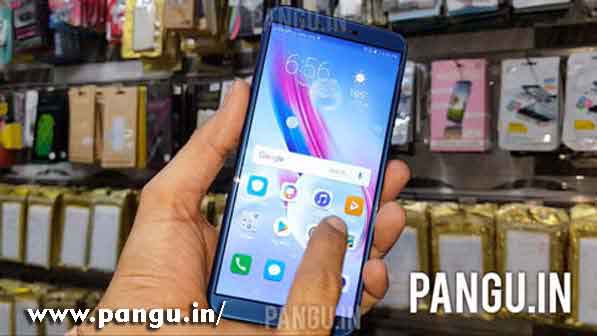 You have successfully unlocked honor 9 lite.
Huawei honor FRP unlock miracle box
on process
Huawei Honor FRP unlock UMT box tool
on process
Huawei Honor FRP Unlock with MRT tool
Switch off your owner nine light mobile phone let it be switch on completely off the device turn on entering Code *#*#2846579#*#*.
A menu will appear after entering the code. You will see a background setting select background setting.
In the background setting, you will have to select USB port setting
After open USB port setting. select manufacturing Mode.
now it is time to connect the honor 9 lite into fast-boot mode on the computer. fast boot driver must be installed on the PC.
At the last select Remove FRP, it will run a small process after that you can reboot the device.
FRP full-form factory set protection. Launched from lollipop version now all android mobile phone having same features after lollipop version. This feature does not allow the unknown user to access your android mobile phone.
mobile phone prohibited by android. This is very useful and a stronger security feature. I love you to track your mobile phone after being formatted.
List Honor FRP Unlocked Devices
Y3 (2018)
Y3 (2018)
Y6 2018
Honor 7A
Enjoy 8e
Enjoy 8 Plus
Enjoy 8
P20 Pro
Nova 3e
P20 Lite
Honor 7C
Y9 (2018)
Honor 9 Lite
Enjoy 7S
Nova 2s
Honor View 10
Honor V10
Holly 4 Plus
Mate 10 Lite
Mate 10 Porsche Design
Mate 10 Pro
Mate 10
Honor 6C Pro
Honor 7X
Honor 9i
Honor Holly 4
Nova 2i
Maimang 6
Honor 6 Play
Honor V9 Play
Honor 9
Y7 Prime
Y6 (2017)
Honor 6A
Y7
Y3 (2017)
Honor Bee 2
Enjoy 7 Plus
Honor 8 Pro
Y5 2017
P10 Lite
P10 Plus
nova lite
Honor V9
P10
Honor 8 Lite
Honor 6X
Honor Magic
Enjoy 6s
Mate 9 Lite
Mate 9 Pro
Mate 9
Enjoy 6
Honor 8 Smart
Honor 8
Nova Plus
Nova
G9 Plus
Maimang 5
Honor 5A
Honor V8
G9 Lite
Honor 5C LTE
P9 Lite
Y3 II 4G
P9 Plus
P9
Y6 Pro
GX8
Honor 5X
Enjoy 5S
Mate 8
G7 Plus
Enjoy 5
Google Nexus 6P
G8
Mate S
Honor 7i
Honor 4A LTE
G620S
Honor 7 Dual SIM
Honor 7
Ascend P8lite
SnapTo
Y635
C199S
Ascend P8
Ascend P8max
Ascend GX1
Honor 6 Plus
Honor 4X
Honor 6 Extreme Edition
Honor 4 Play
Ascend G7
Ascend Mate 7
Ascend P7 Sapphire Edition
Honor 6
Honor 3C 4G
Ascend P7
Ascend Mate 2
Y6 Pro (2017)
Honor 5
Honor Note 8
Honor Holly 2 Plus
How to bypass Huawei FRP lock.
Required.
instruction
To remove Google verify my account from your android mobile phone you need to download could shortcut maker and Google account manager it all but application into your laptop using the browser and enter new email ID and password unlock your android mobile phone did process wil work marshmallow and a lollipop version.