Quick shortcut maker v.2.4.0 APK is an application to create an app shortcut on your home screen.  the team has launched  v2.4.0 2017 version after fix all the issue. quickshortcutmaker can remove the FRP lock on any android device. quick shortcut maker v.2.0.0 APK download
Quick Shortcut Maker 2.4.0 2017 or QuickShortcutMaker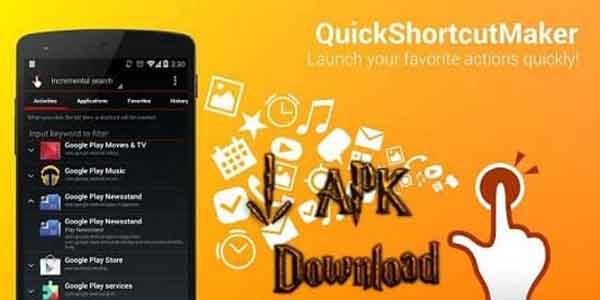 You can also use the Quick Shortcut Maker for searching the app which you want to launch. this Application can create a shortcut on your screen and then you can run anytime from your home screen. You don't need the application from all of your apps. Easy fast way to run an application without going your application menu.
This app is compatible with Marshmallow, lollipop, Nougat, KitKat Android operating system. I have given two version you can download both of them depending on your android support.
Download quick shortcut maker 2.4.0 to bypass FRP
This APK is free to download links are given below. do not keep this application after use always download the new app when you required it.
Download Quickshortcutmaker 2.4.0
Older Versions Quick Shortcut maker
Similar Applications for Bypass FRP on Samsung
Pangu FRP Bypass – Account login Tool for Nougat 7.0 2017 Remove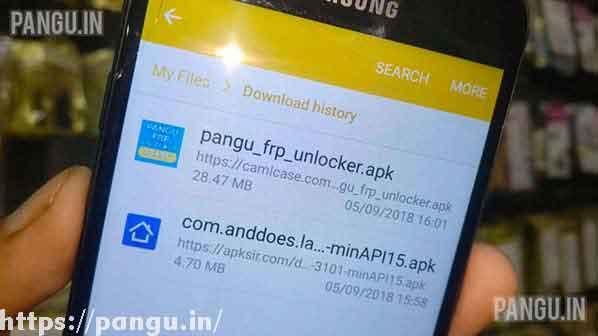 Require App Google account manager
---
How to Bypass/Unlock FRP  by (Quick shortcut maker)
1 Step: After reaching the chrome browser from locked mobile download Quick shortcut maker.
2 Step: Install quickshortcutmaker 2.4.0 APK in case it did not work use older version.
3 Step: Also, install google account manager. It must be according to the Android version otherwise it will throw error "Type email and password".
4 Step: After installation open quickshortcutmaker 2.4.0 APK and search Google account manager on the list.
5 Step: Open "Type email and password" open it and try button now will open will pop up a window on the top of the right screen click on three dots.
6 Step: Now are you is any Gmail ID and password the new Gmail account must be activated and email and password must be correct.
7 Step: After complete, this process restarts your mobile. after restarting the device it will show you the message that an account is already added.
8 Step: Now you have successfully unlocked your device android device.
9 Step: If you see where are in "type email and password" follow this link.
Related Applications and issues
If you find any issue while following this process then you can ask me in the comment section. in the place of shortcut maker you can also use Pangu FRP tool to the same process it will take less time the "quick shortcut maker".
Know More How to use Quick Shortcut Maker v.2.4.0 APK
As we know we have already posted many Article in the last month but Now new Android devices are coming like the monsoon raindrops. The Mobile manufacturers companies are making mobile security better than before. That's why we are also understanding the security patch.